Vote No on One!
Activist: Amy Irvin
16 slides + pamphlet
5.5 x 14 in.
Risograph edition of 750
Print produced in-house

Amy Irvin had visited us during one of evening projections of a separate art project with Manon Bellet, and thought it could be an interesting way to approach her campaign before an upcoming election and ballot vote. In turn, I used what we learned from Voir une Voie and I developed a brochure that contained the stories of women as well as slides to be projected in public spaces within New Orleans. The slides explained the amendment, whom it affected and shared abbreviated accounts of these women's stories of navigating the dystopian Louisiana medical-hellscape.

The designs of the slides attempted to capture the curiosity of passersby with succinct information and something a bit different, communications media-wise, within our streets. It was meant to leave the reader with a dark/serious tone and somber feeling, hoping to connect somehow with the public's compassion. However, capital-D design would be over inflated to assume it has the ability to change hearts and minds, so we had no expectations. Something else greater than ourselves would need to shift within our region before real change can take place for women in Louisiana.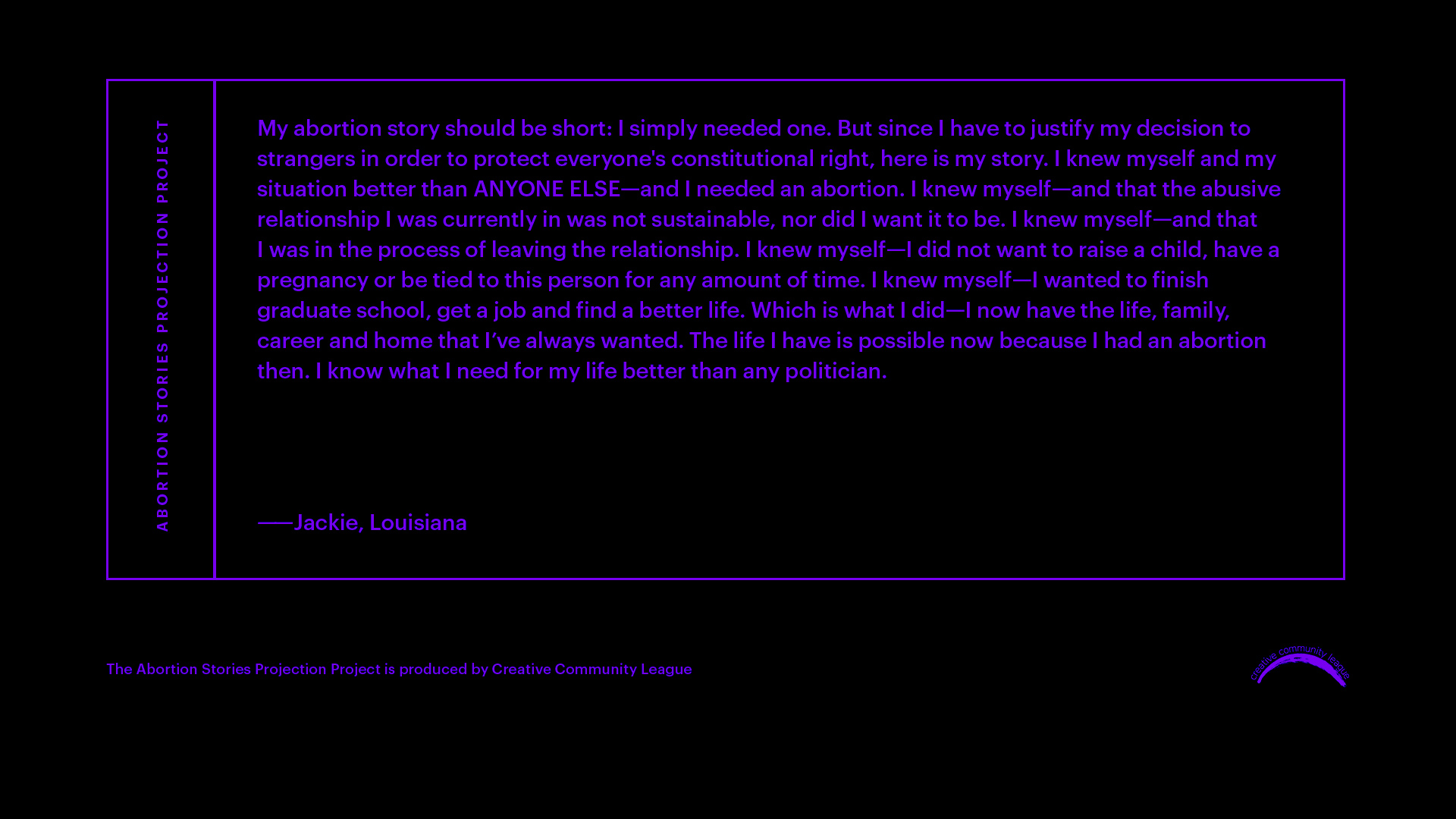 Story excerpt of the sixteen slides projected.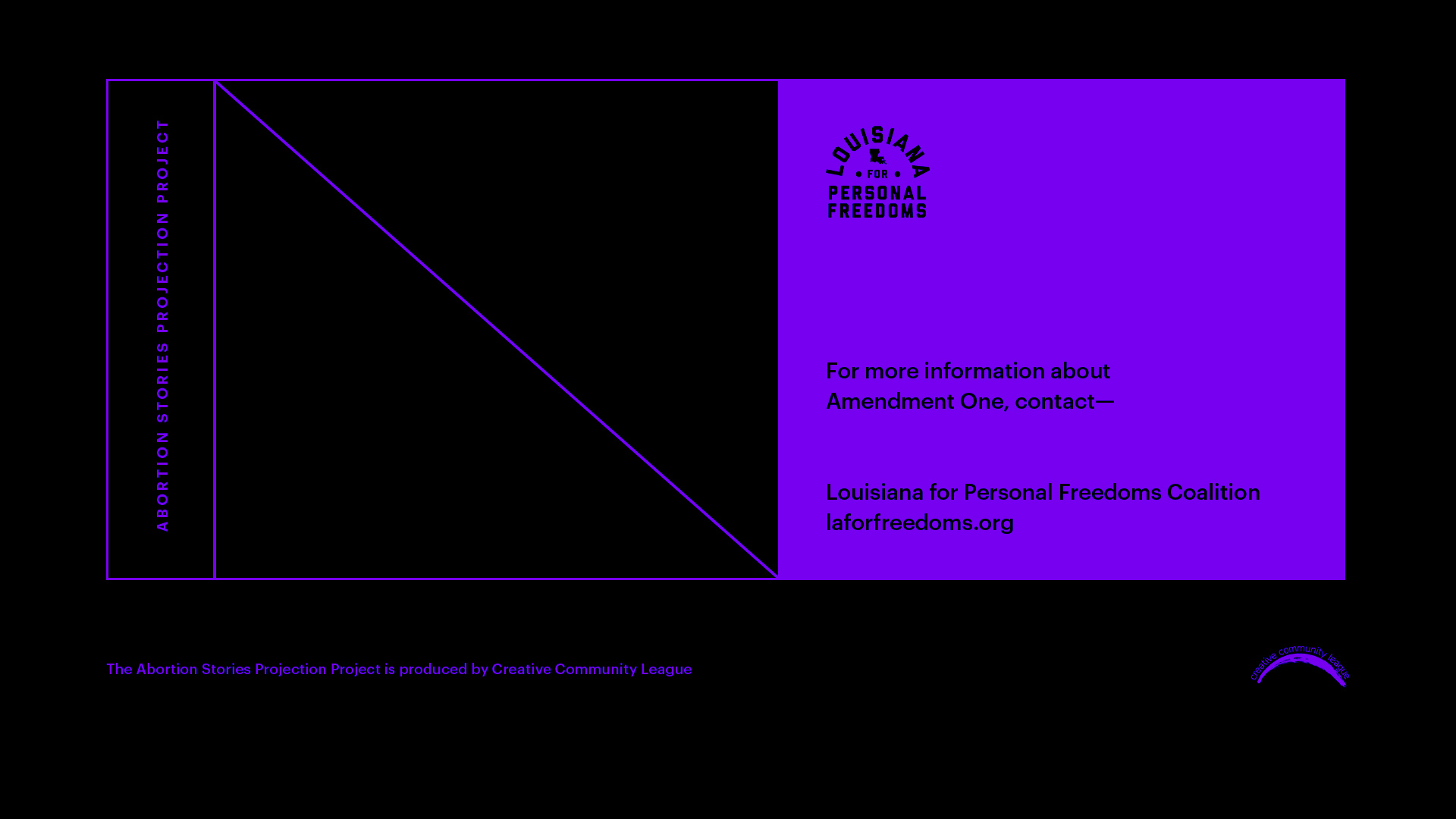 Call to action excerpts of the sixteen slides projected.
Story excerpt of the sixteen slides projected.